CATALOG 1
COPPER & BRASS REPL.
KITS FOR HEAVY EQUIPMENT
&OVER THE ROAD TRUCKS
Our "Brass & Copper" core and tank kits are designed to replace original equipment plastic and aluminum truck and equipment tanks and radiators with brass tanks and copper cores.
Maine Radiator offers industrial quality solders, fluxes, test kits, tools and much more. Check our catalog for our complete list of supplies.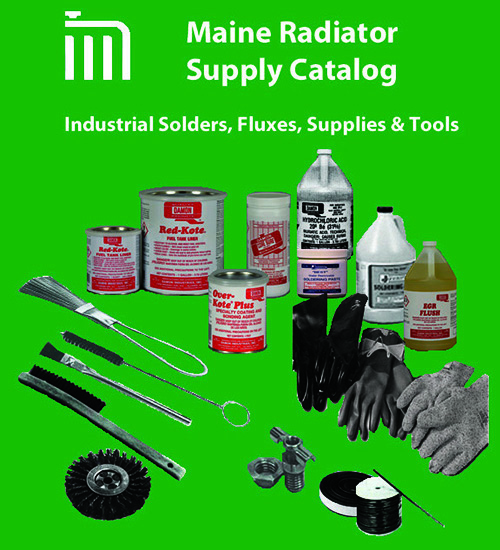 CATALOG 3
V-CELL RADIATORS
AND HEATER CORES
Our cellular radiators and heater cores are hand-crafted by qualified, experienced technicians and are assembled by hand which allows for greater process controls than mechanically assembled units.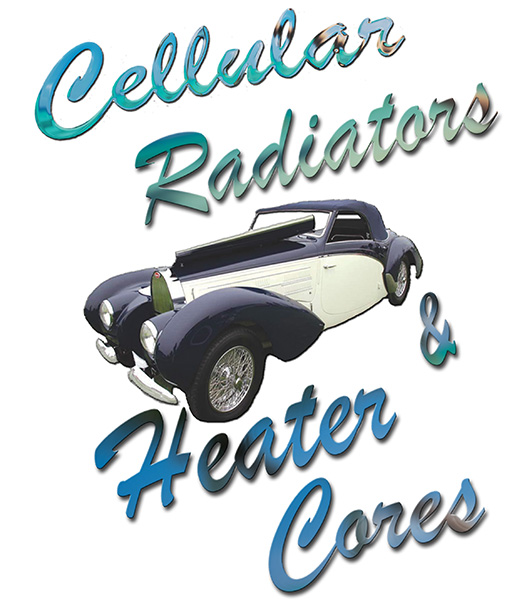 CATALOG 4
CHEVY ROUND HEATERS
Maine Radiator makes 3 different sizes of round heaters.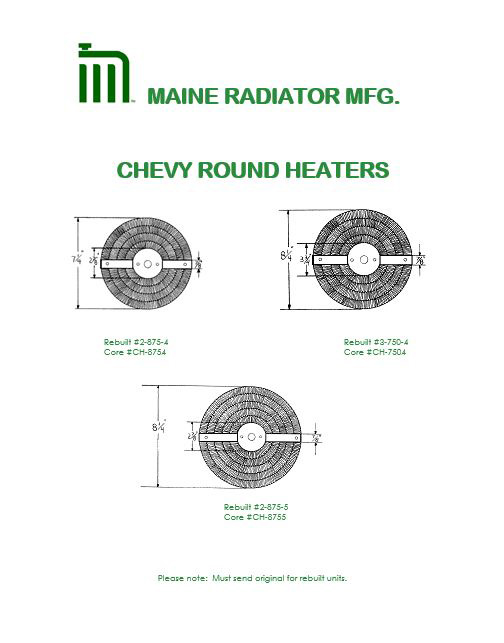 CATALOG 5
VINTAGE STYLE CORES
We build vintage cores in many styles. We are the only manufacturer who can make a
3 3/4″ v-cell in one piece.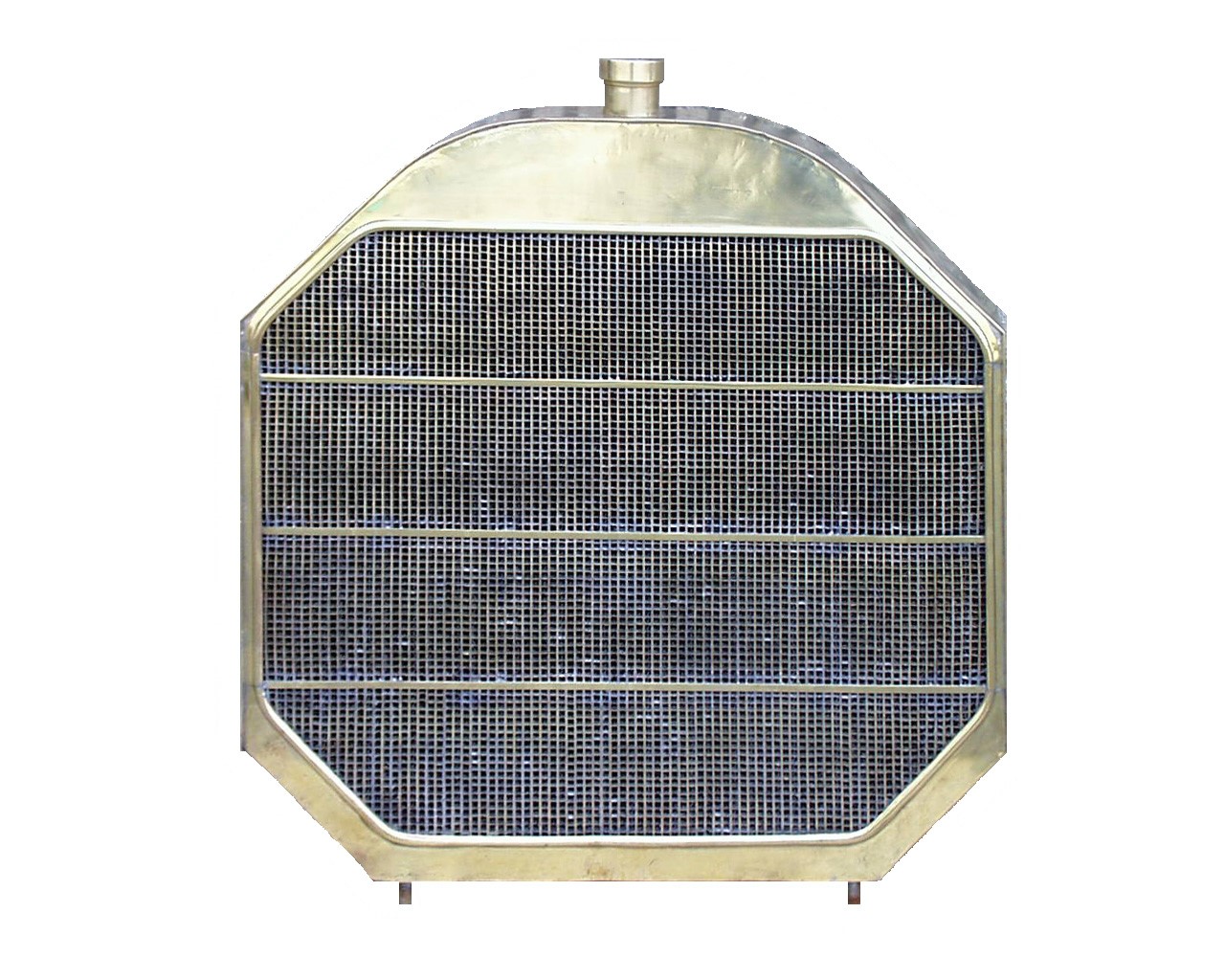 CATALOG 6
Radiator Core Types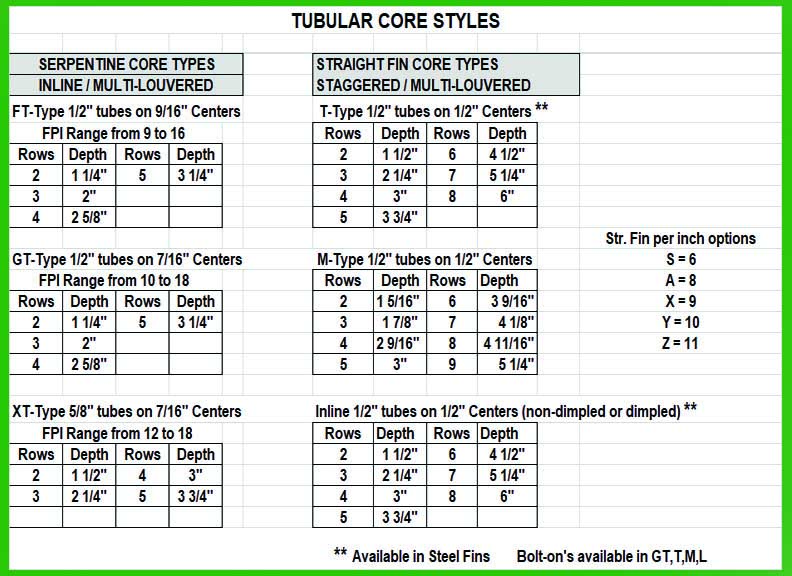 CATALOG 7
Radiator Core by size
Proudly manufactured in the U.S.A.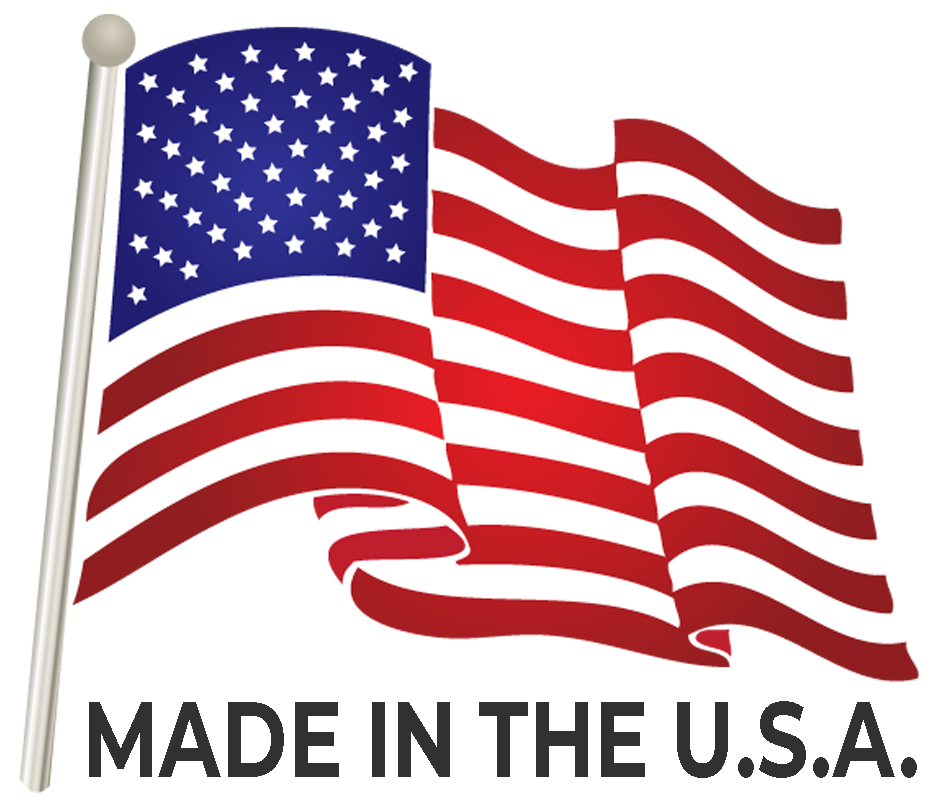 Address
14 Forrestal St.
Lewiston, ME 04240
HOURS
Monday - Friday
8:00am - 5:00pm (EST)