WE ARE PROUD OF OUR PRODUCTS
Available Features
& Upgrades
Maine Radiator cores are hand crafted by experienced technicians. This allows for much greater process controls than mechanically assembled units. Tube holes in our fins are designed to fit the tubes tightly, thus achieving a much stronger, longer-lasting tube-to-fin bond that provides greater heat transfer. Tube holes on mechanically assembled cores are designed for quick assembly with a loose fit so that multiple tubes can be inserted in one step. We offer many design options, including full corner buildups for added strength to meet the rigorous demands of your industry.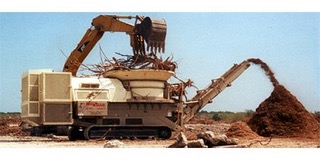 ADVANTAGE OF OUR PRODUCTS
FEATURES
Heavier Brass Headers
We use only .064 and .125 thick brass headers on bolt-on cores. This is up to 28% heavier than industry standards. We offer Dished Headers for locomotive and other applications. Our .064 headers are pierced giving a full 7/32" tube to header support which increase tube to header strength and longevity.
100% Welded Tubing
We offer various thicknesses and styles of welded coolant tubing. In some cases, Maine's tubing is 50% heavier than the competition's. Welded tubes are substantially stronger and suited for use in applications with higher temperatures, pressure and shock-loads. Many manufacturers use "lockseam" tubes today to cut costs. For additional strength, Maine uses extra heavy tubes in the corners of all heavy-duty industrial cores. At Maine we also offer Tube Guards for installations where there is exposure to abrasives that cause early failure. In these applications, tube guards can double the life of the radiator.
Heavy Cooling Fins
We offer both copper and steel fins that are up to 25% heavier than the industry standard. Heavier fins resist corrosion and provide a longer lasting tube-to fin bond and retain maximum heat transfer. Our industrial fins are designed with a hollow hem. The hem quadruples the core's ability to withstand edge damage in abrasive environments and when cleaning the core. Solder Dipped Fins are also an option. Solder dipping provides extra protection in any high corrosion/abrasion application. We continue to build cores with Center Mounting Bars for older Caterpillar models.
Tube To Header Reinforcement
Maine reinforces the corners on all truck and industrial cores, where most failures occur. We offer standard corner reinforcements, 1/8" thick corner reinforcements and 1/8" picture frame (all around) reinforcements. Again, resulting in longer life.
PTO / Crankbox Cores
Maine makes a fully functioning crankbox, retaining maximum radiator function.
Clog - Free Core Design
Maine also offers Inline Cores for dirty, dusty applications where radiator clogging is a problem. Combined with a non-louvered fin, this design "breaths" better and is easily cleaned.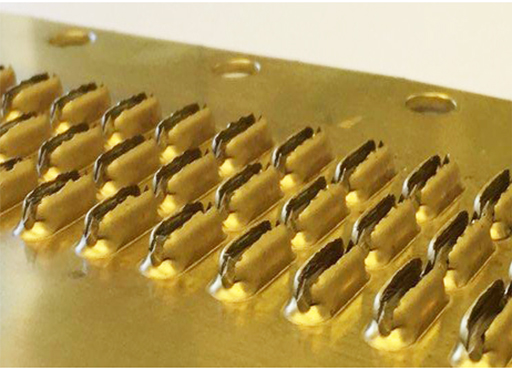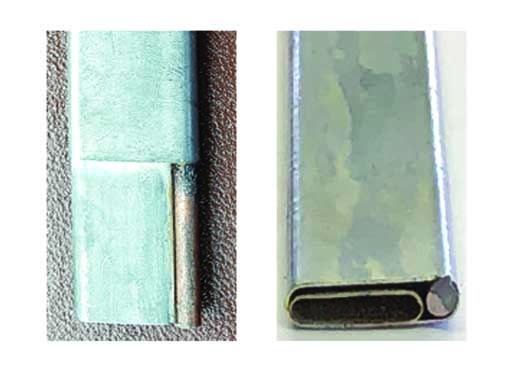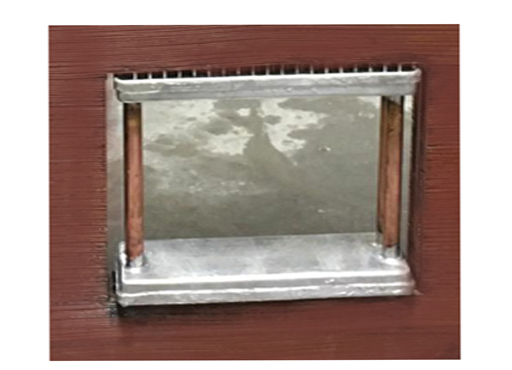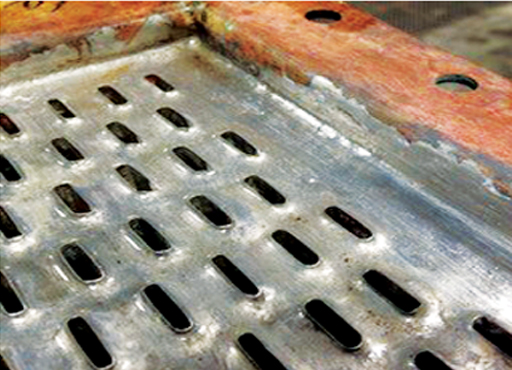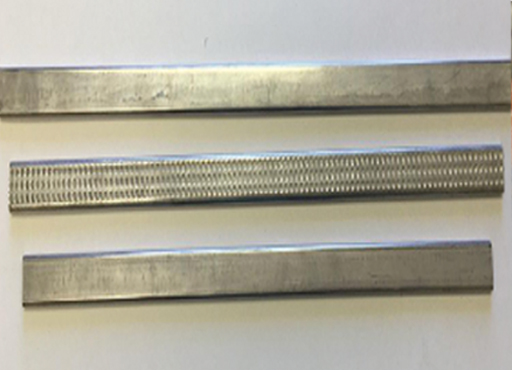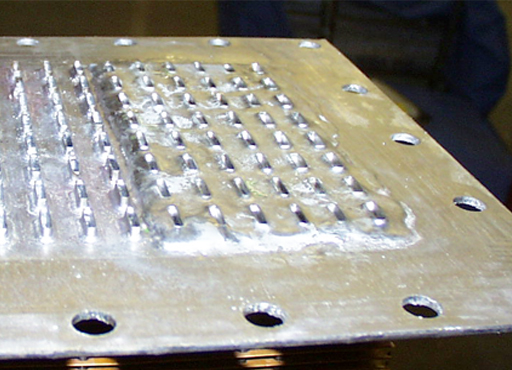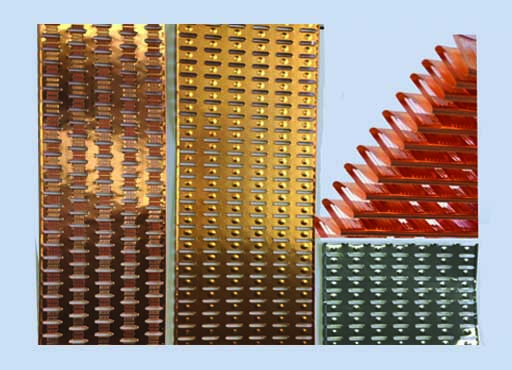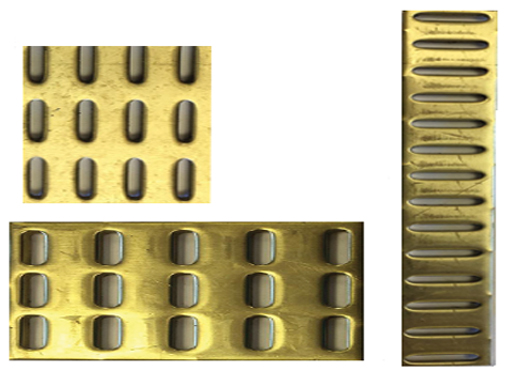 Proudly manufactured in the U.S.A.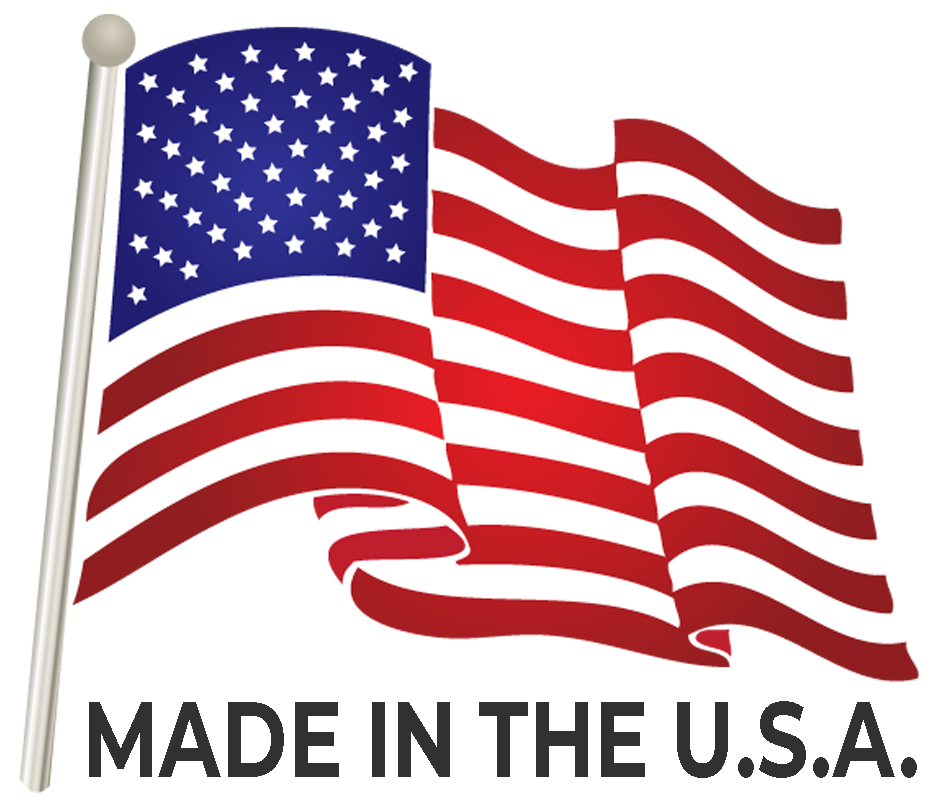 Address
14 Forrestal St.
Lewiston, ME 04240
HOURS
Monday - Friday
8:00am - 5:00pm (EST)